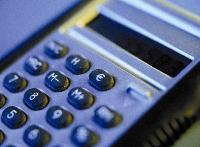 My offers are individually tailored to your requirements.

Therefore, you do not find fixed prices on this site but an informative basis of my criteria for the calculation of fair prices in line with the market.


Prices for technical translations

Technical translations are generally calculated on the basis of the number of lines of the source text. Therefore, a standard line of 55 keys is taken as a basis for these calculations. The line price is dependent on language pair, level of difficulty and research effort. Thus, I can only submit you my individual and fair offer after review of the source text to be translated.

For specific demands as for example a revision or incorporation, an hourly rate is being charged.

The price for the translation of presentations is 20,00 Euro per transparency.


Prices for certifications

Certifications of translations are calculated according to the number of certifications required based on staggered rates.


Prices for proofreading and editorial office services

Editorial office services are calculated as hourly rates.

Proofreading services are calculated as hourly rates.


Prices for project services

My services in the field of project service / office management are charged by hourly rates plus respective travel expenses.


__________________

All prices are quoted plus legally valid VAT.

For the execution of rush orders, an additional charge amounting to 30% of the order amount is invoiced.